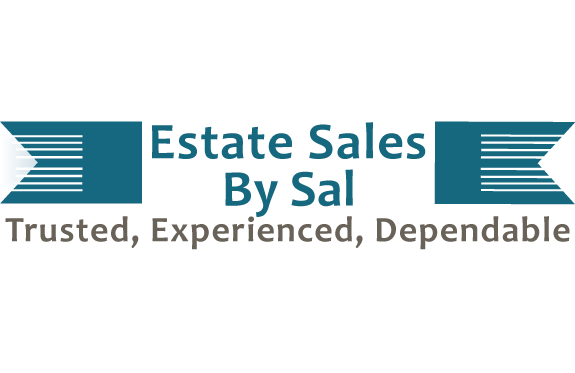 Free on-site consultation.
Don't throw anything away before you call us.
Dear Sal:
We cannot begin to thank you and Diana enough for the enormously successful estate sale you conducted for our aunt's home and belongings. To say the weekend exceeded our hopes and expectations simply doesn't adequately express our gratitude.
A 9 a.m. the line was out the door and down the street for three or four houses. There was no place to park on Kelley Avenue for most of the day. You obviously know how to get the prospective buyers out in big numbers.
You are the consummate professionals in your field! You took what we thought to be a house crowded with "just stuff" and turned it into a serious $$$ making venture.
But more than that, you and your staff were respectful, compassionate and sensitive to our loss. That meant a lot to us.
We interviewed several other restate sale companies. We're so glad we hired you.
Most Sincerely,
Ted and Barbera Jakubanis
​
Judy writes: I have been a collector and dealer for many years; In fact I had a store in downtown riverside at one time. I was downsizing when I realized that my collection would not fit into my new house. After being in the business for many years she was the only one I would trust. Even though I gave them short notice her staff came in my house and set everything up so it looked like an antique store and sold everything. They worked with me and abided by my every wish. I couldn't believe the customer service I received. Then after the sale was completed they made sure the house was completely spotless. If you are looking for a company to host your sale then call Sal, I wouldn't recommend anyone else.
The Hocking Family Writes: Thank you so much for the professional way you handled the estate sale for Dellaurs. Your staff was friendly and honest with our entire family. The sale went much smoother then we had imagined. You arranged and priced everything efficiently. Your staff was friendly and patient with all the people who came to purchase items. We could of never done this on our own. I highly recommend you to my friends and family if we should ever have another estate sale. Thank you so much.
Mr. & Mrs. Saenz Writes: A special thanks to a company who still prides themselves in being reliable, dependable, hard-working and honest. The staff knows how to price and get the most money for their clients. My husband and myself would highly recommend your service to anyone. We know the probate court will be pleased with the outcome of this estate.
Let us know what you think of your services.