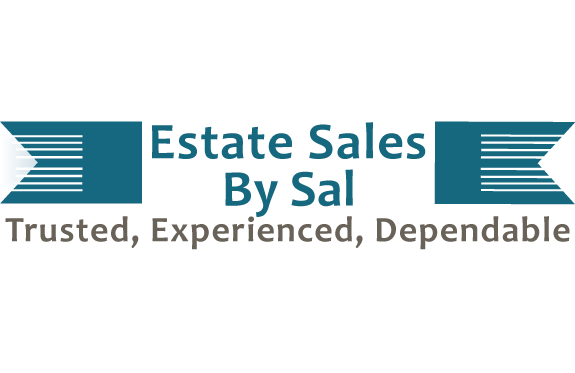 Free on-site consultation.
Don't throw anything away before you call us.
We start the process with a free personal consultation that allows you can get to know us and ask us about your question and concerns. We have the answers and are sensitive to special needs and requests.

An experienced crew arranges and displays all items and furniture to best showcase your sale. We bring in our own tables and table linens to stage the sale, keeping potential buyers in mind to increase sales.

Pricing to ensure maximum dollar value. We have a team members who have years of experience to assure accurate pricing.

We promote your sale via our Web site, and e-mail list to our substantial clientele, dealers, collectors, our own dedicated customers, as well as the general public.

Unsold items are removed at completion of the sale. (if client requests)
You don't have to have a houseful of antiques or collectibles. You would be surprised what people will buy. From furniture, pots and pans, clothing, tools, books, vehicles, old photos there is a customer for just about anything and everything

In many cases, an estate sale is held to sell the personal property of a decedent so the proceeds can be distributed to the heirs.
​
Who hires you?
We offer services to retirees, executors, trustees, attorneys, realtors or anyone seeking to liquidate or downsize their personal possessions or that of a family member
OCT 22, 23 & 24
Friday, Saturday and Sunday
8 AM TILL 2 PM
11514 Tesota Loop
CORONA, CA 92883

Costume jewelry, steel toolbox, sockets, hand tools, motorcycle riding gear, GE side-by-side refrigerator, patio furniture, Nexgrill BBQ, smoker, portable tailgate grill/BBQ, motorcycle/ ATV ramps, John Deere 6hp lawnmower, barstools, king-sized bed matching night stands, dressers, china cabinet, flat-screen TVs, crafting items, small kitchen appliances, pampered chef, Le Creuset, exercise bike, glassware, great woman & men's clothing, size m to l, shoes nice shoes, Halloween stuff/costumes, Christmas decorations, plants.
Please look at the pictures:, https://www.flickr.com/gp/estatesalebysal/k582vy
Thanks for your support, hope to see you there, Estate Sale by Sal
​
WE REALLY APPRECIATE YOUR SUPPORT
​
Please be aware that when attending an Estate Sale by Sal: you do so at your own risk. Neither Estate
Sale by Sal nor the homeowners are
responsible for any, accidents damages, or injury due to attending the sale.
Why should I hire a professional? Can't I do this myself?[
Even if you do not hire us -- but of course can't imagine why you wouldn't -- we do not recommend trying to sell the estate of a loved one or even downsizing a home yourself. This is a very emotional and physically draining process. Let us do the hard work while you take care of you and your family's needs.

Remember, we are experts. We can get you the most for your possessions.
​
We charge a percentage of total sales.

In the majority of cases you can expect payment within three to 10 days.
You deserve an the best and will get just that.
CALL US FOR THE BEST
ESTATE SALE EXPERIENCE.
References are available.